San Jose, California
The Tech Museum of Innovation
BioDesign Studio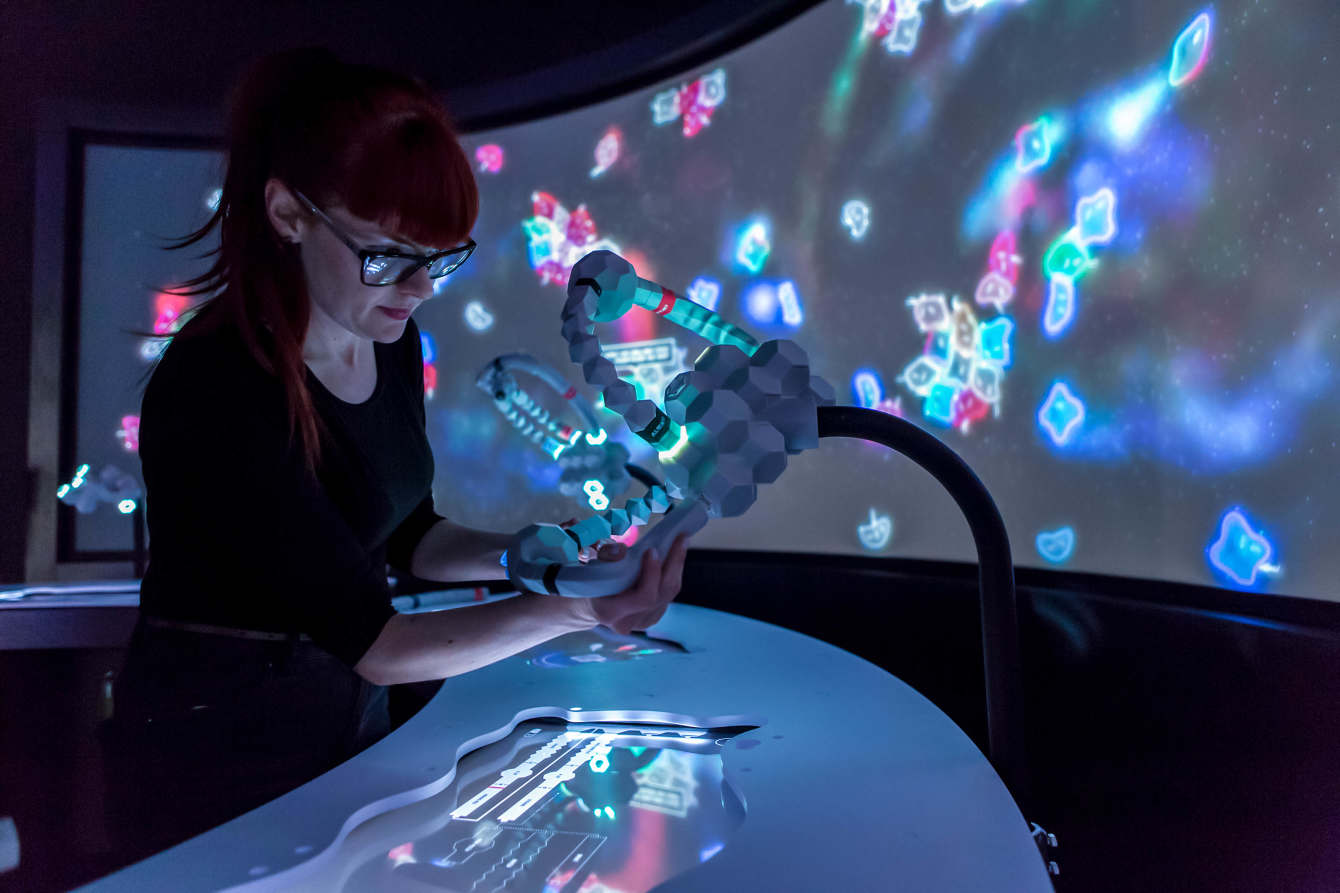 The BioDesign Studio is a permanent exhibition makes fields of synthetic biology, bioengineering, biological design and DIY biology accessible to the public in an engaging and tangible way.
Visitors can manipulate genetically-derived behaviors found in nature to create digital lifeforms at the Creature Creation Station. Using physical blocks that represent real genetic functions, visitors construct their cell and release it into an immersive digital environment. The exhibit's open-ended structure allows users to choose their own goal for their creature, as well as how it lives or dies through interactions with other visitors' creations.
At the Living Colors Lab, visitors use real lab equipment to create their own new life forms at a wet lab, where they can change the colors of live bacteria colonies by adding different types of DNA.
The Pattern Design exhibit is the first in a museum to interactively visualize the Turing Patterns, evolutionary theorems developed by the father of computing Alan Turing. Visitors can create stripes, spots, and patterns by manipulating cellular behavior using software that brings this pioneering evolutionary science to life.
Creative Director:
Eric Mika
Design Lead: Rona Binay
Front End Development :
Oriol Ferrer Mesià
Kiosk Development:
Gal Sasson
Project Management:
Keeli Shaw
Recognition:
Innovation by Design Awards
2017 Finalist for General Excellence
2016 Finalist for Graphic Design & Data Visualization
2016 Finalist for Spaces, Places, Cities
2016 Finalist for User Experience
Interaction Design Awards
2017 Finalist for Engaging