All profits are donated to Transgender Law Center.
Please allow your RBead to be ready in 1-2 weeks.

---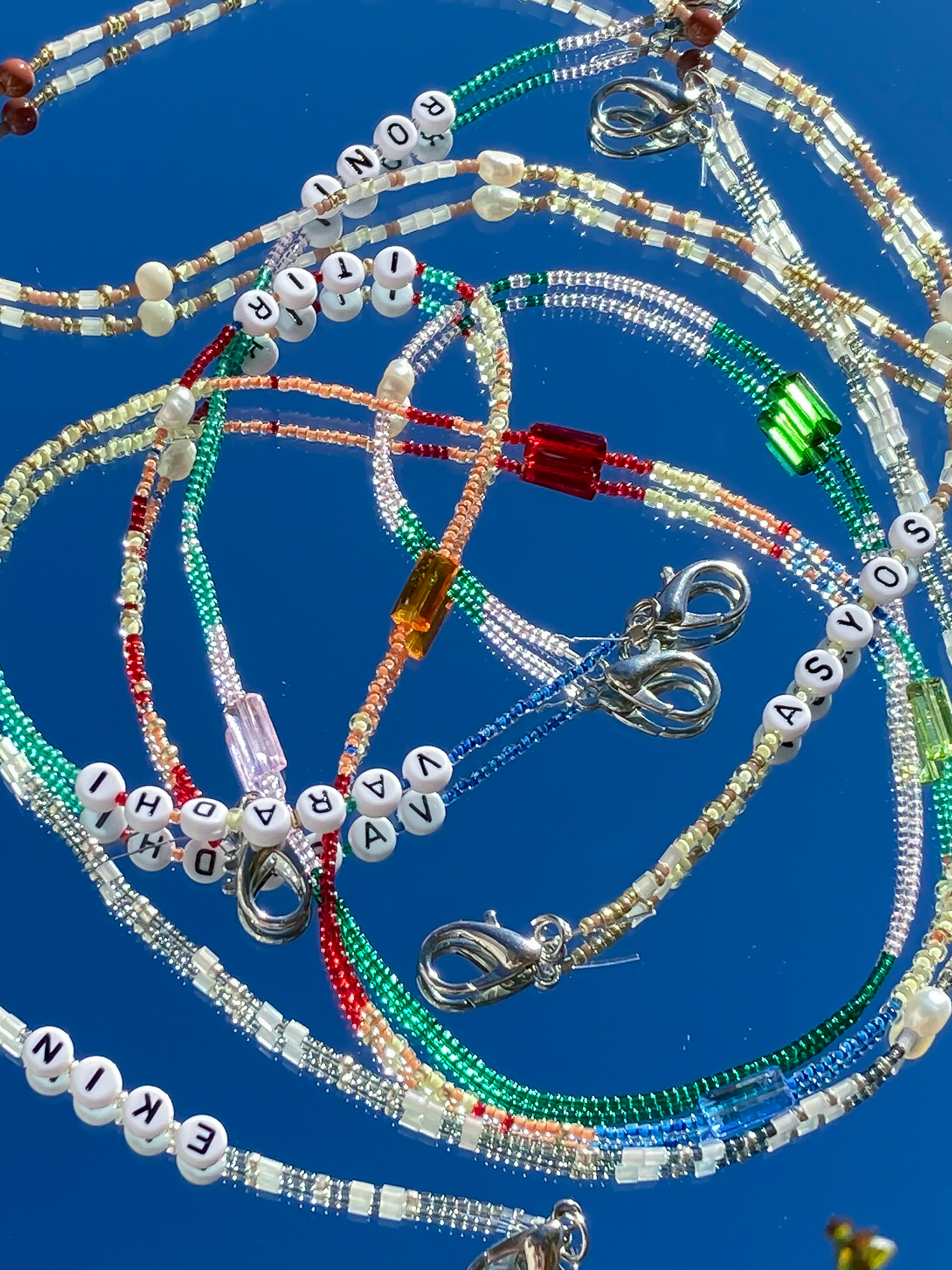 RBeads choice of colors

$30

Japanese glass beads, double lobster clasp links. All RBeads come with one evil-eye.

For personalization, please add the word/name into the notes section at the checkout.





---
Your choice of colors

$35

Japanese glass beads, double lobster clasp links. All RBeads come with one evil-eye.

Please add the color(s) you'd like and the word/name to be added into the notes section at the checkout.

Available colors — white, gold, dark green, light green, yellow, pink, purple, orange, red, black, (out of silver)





---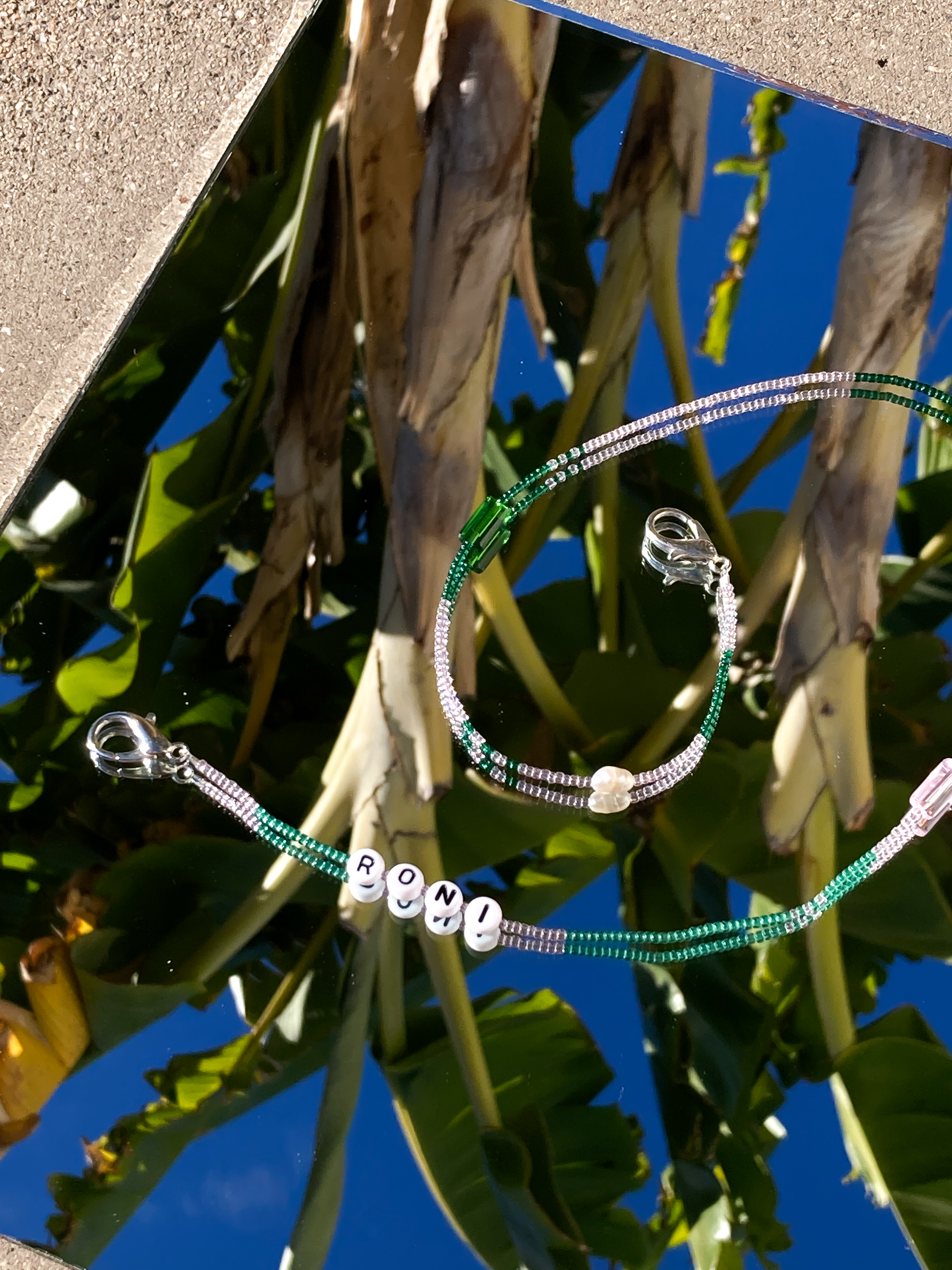 Pink & Dark Green
Light Blue & Dark Blue & Silver
Mixed
Black & White & Silver
Orange & Mixed

Purple & Black & Silver

Silver & White
Light Blue & Red & Orange & Yellow & Green & Gold
Red & Black & Silver